Team Foundation Server
This page covers integrating Axosoft with Microsoft Team Foundation Server's source control capabilities.
---
TFS prerequisites
Axosoft v14.1 to Axosoft v16.5
For TFS 2012 - 2015: .NET Framework 4.0
For TFS 2010: .NET Framework 3.5
---
Enabling Team Foundation Server in Axosoft
To enable TFS integration in Axosoft, go to Tools Manage Extensions Source Control.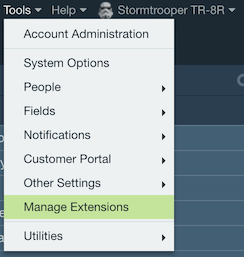 Click the Edit button for Team Foundation Server to open the Edit Source Control Type screen.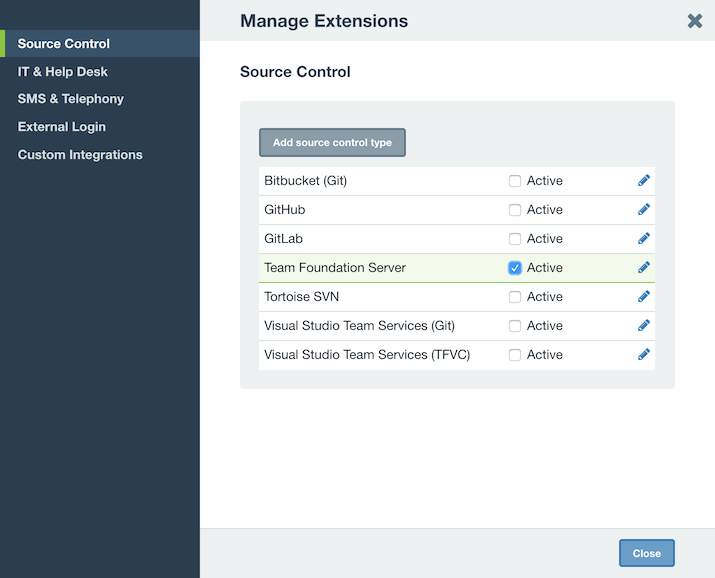 Check the box for Active and then generate a key. You will need this key to connect TFS to Axosoft, so copy it down.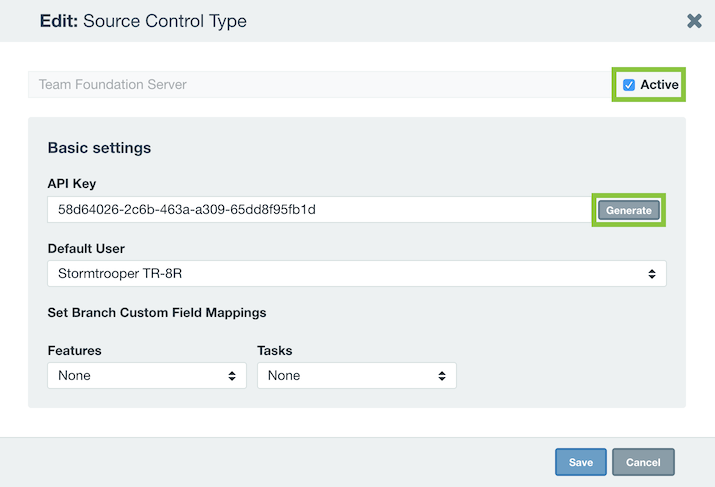 ---
Install the Axosoft TFS Plugin
Download and install the Axosoft TFS plugin on your Team Foundation Server. After the installer completes, enter the URL for your Axosoft web application and paste the API key generated from the previous step.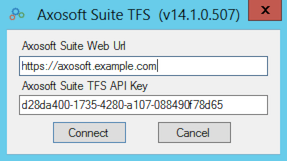 ---
Updating your Axosoft items
Visit Formatting Commit Messages to learn how to tag Axosoft items with your commits.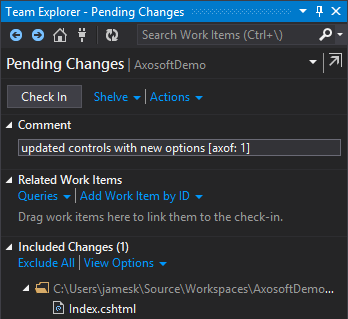 Updating Multiple Axosoft Items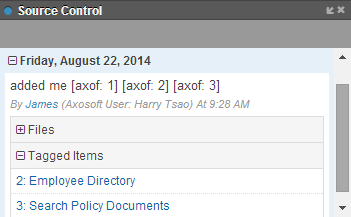 To update multiple Axosoft items with a single commit, just add additional tags for the item in the commit message. You can then view all of the other tagged Axosoft items in the Team Foundation Server for each commit.
---
Viewing the commit in Axosoft
In the Details Panel, you should now have a pane for Team Foundation Server. (It will display as Source Control if you have more than one source control integration enabled.) Expanding a commit listed in this pane will display the commit message, date of the commit, and files included in the commit.