TortoiseSVN
This lesson shows how to configure Axosoft to integrate with your SVN repository, utilizing TortoiseSVN which is available only on Windows.
---
Enabling TortoiseSVN in Axosoft
Note: Prior to enabling the TortoiseSVN integration, go to Tools System Options Axosoft API Settings and check the box to enable the API.
To enable TortoiseSVN integration, go to Tools Manage Extensions Source Control.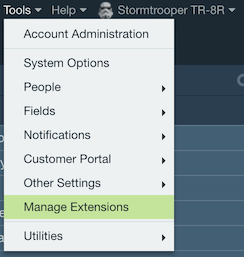 Click the Edit button for Tortoise SVN to open the Edit Source Control Type screen.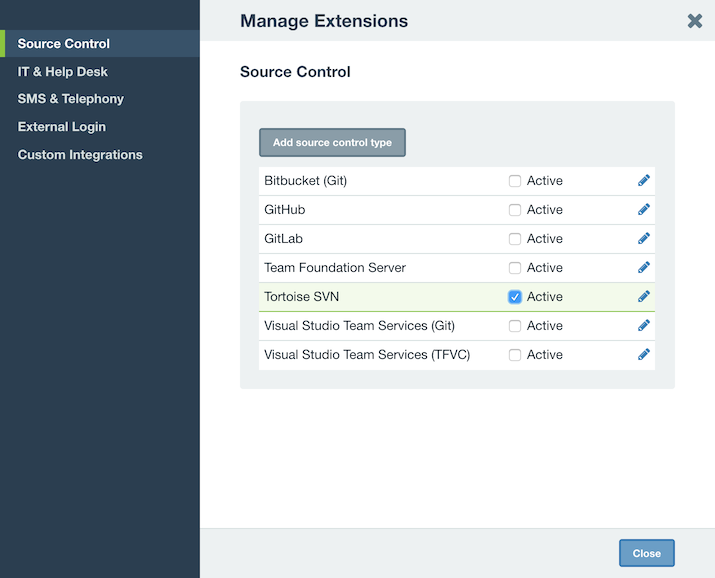 Check the box for Active and then generate a key. You will need this key to connect TortoiseSVN to Axosoft, so copy it down.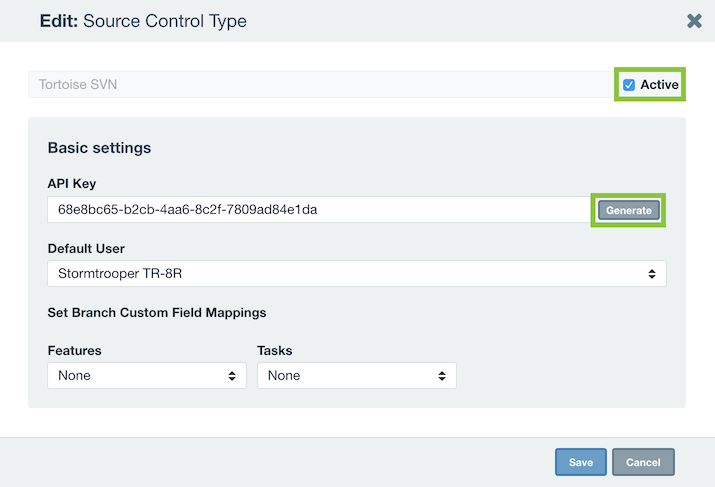 ---
TortoiseSVN installation
Download TortoiseSVN and follow the steps in the README file.
Latest version: 17.0+
Legacy TortoiseSVN downloads: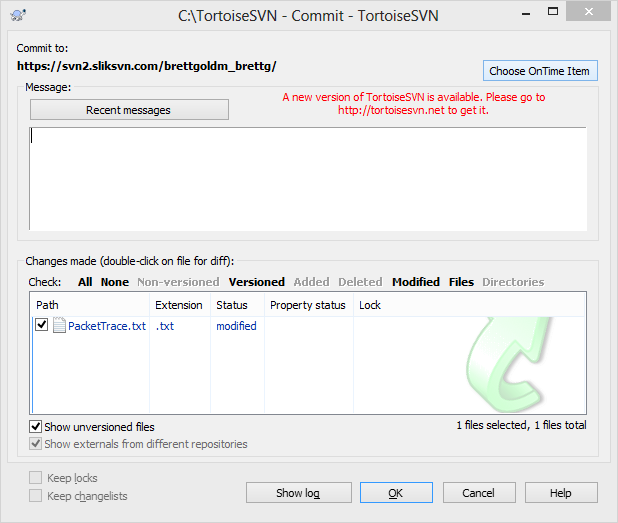 Now when committing a file, click Choose Axosoft Item to update items.
Add the URL for your Axosoft website, log in using your username and password, and click to allow access to the API when requesting permission.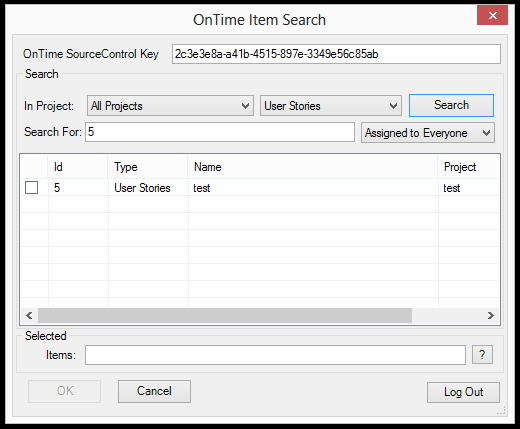 Paste in the key you generated earlier. Then search for your items to update, select and click OK and add your commit.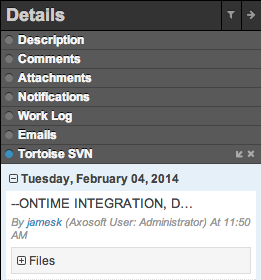 In the Details Panel, you should now have a pane for TortoiseSVN. (It will display as Source Control if you have more than one source control integration enabled.) Expanding a commit listed in this pane will display the commit message, date of the commit, and files included in the commit.