Manage Account
On hosted Axosoft accounts, administrators have the ability to change licensing by adding/removing users, as well as access billing information, billing history, and public API settings.
---
Accessing Account Administration
To access information about your Axosoft account, login to your specific account URL with an Administrator user and go to Manage Account.

---
Licenses and users
Licensing information will be the first thing you see in Account Administration. The current active products, users, and billing cycle can all be viewed from this menu. If any changes need to take place, click Modify Plan in the upper right.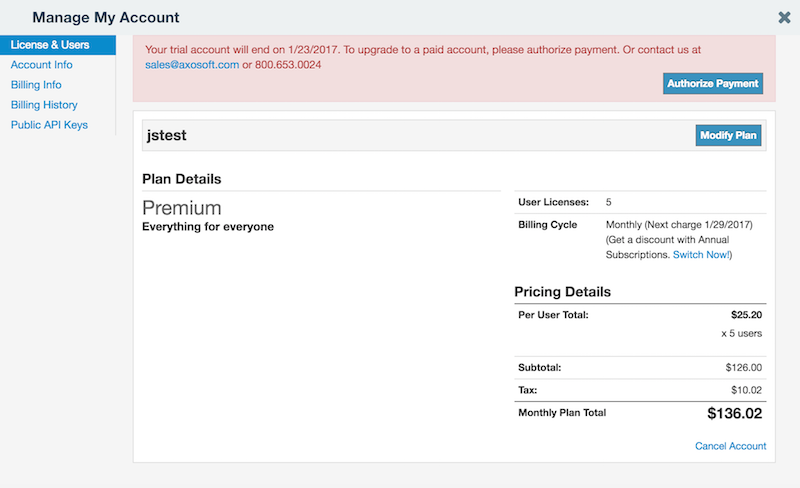 In Edit Your Plan all previously seen information will be displayed, with the options of editing the values for User License count and available Discount.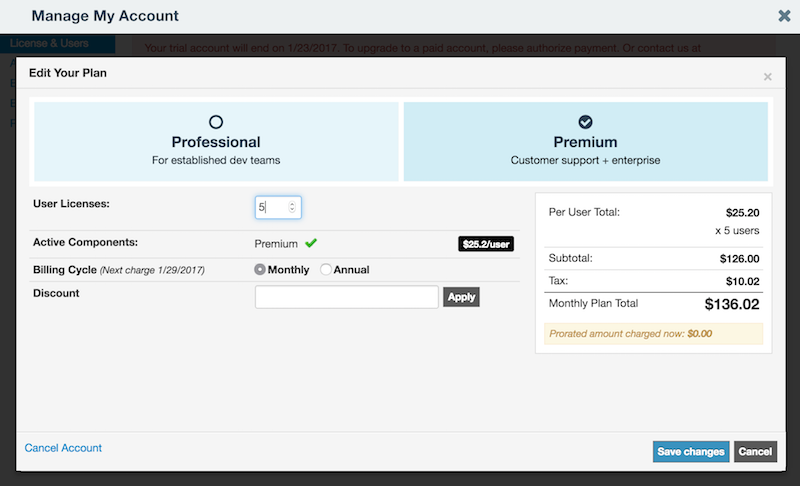 Modifying your plan
When a new account is created on the Premium plan, by default 1 user is available but this can be increased as high as your organization needs! You can also choose to apply any available promotional discount codes.
Billing history
Select the Billing History tab to view all past transaction information on the account.

---
Public API Keys
From Account Administration you can also keep track of all public API keys for public applications set for the account. If you have a public app which requires a new key, select Request New API Key.