Organize Panel
The Organize Panel displays the panes for Projects, Releases, Users & Teams, and Customers. Click on the title of each pane in order to expand or collapse the pane.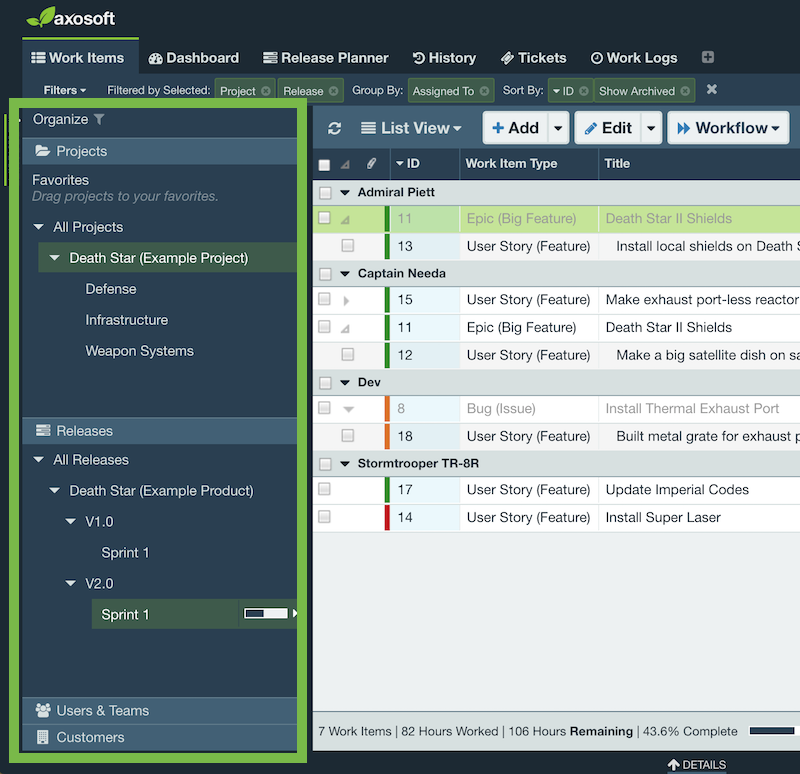 ---
How should I use the Organize Panel?
The Organize Panel is the easiest way to filter your items by project, release, user, or customer contact. The project, release, user, or customer you click will update what items you see in the main workspace.
Use this to view items assigned to a specific user or team, view items assigned to a current release, or a view items from combination of selections from the organize panel.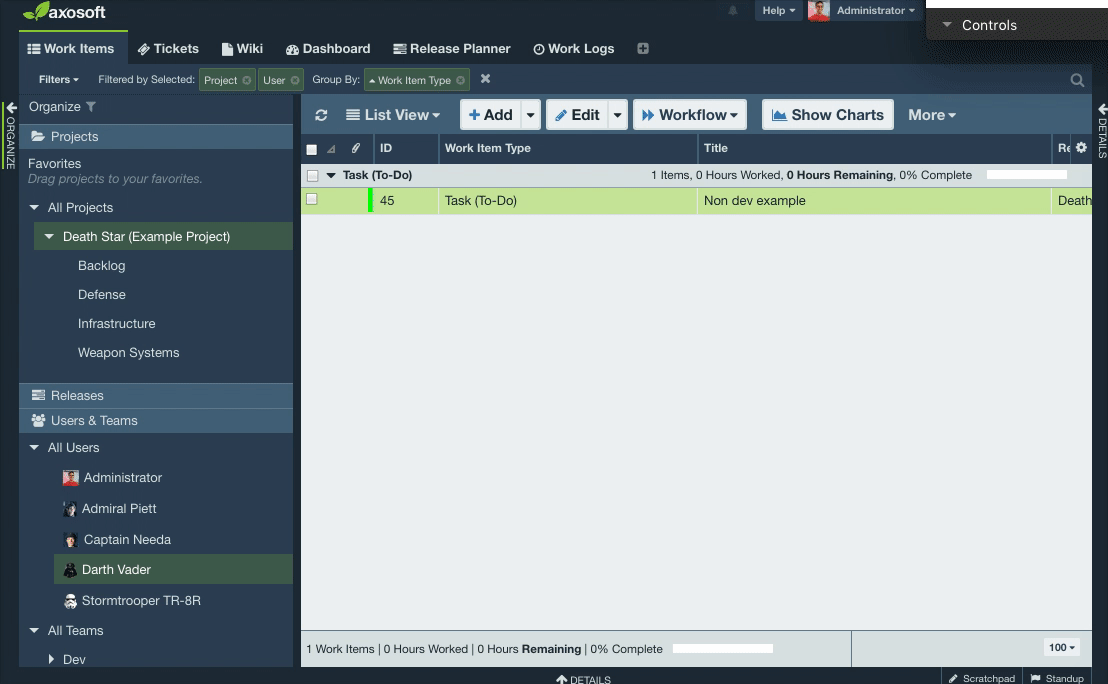 Axosoft's Organize Panel is also available in the Work logs tab, which should help you quickly filter the work logs you need to see and possibly export.
---
How do I enable more panes?
Click the filter icon to enable or disable one of the four Organize Panel panes.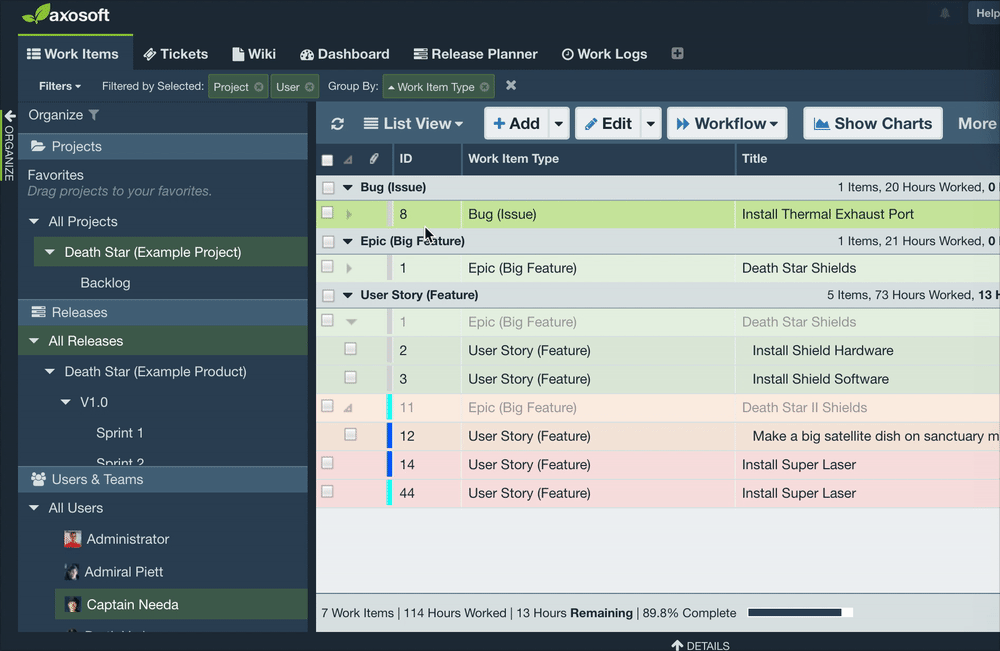 ---
How do I reorder the panes?
Reorder panes by clicking on the Pane Visibilityand then selecting the option to move the pane up or down.