Mobile Beta
The mobile beta gives users quick access to Sprint progress, work items assigned to you, and your most recent activity. This beta is currently only available for the "Work Item" type for the present, however you can always access the older mobile site for other item types.
To start, check out this demo of the mobile beta:
---
Accessing Mobile
For hosted accounts, simply navigate to your .axosoft.com site using a mobile device or add /m to your URL.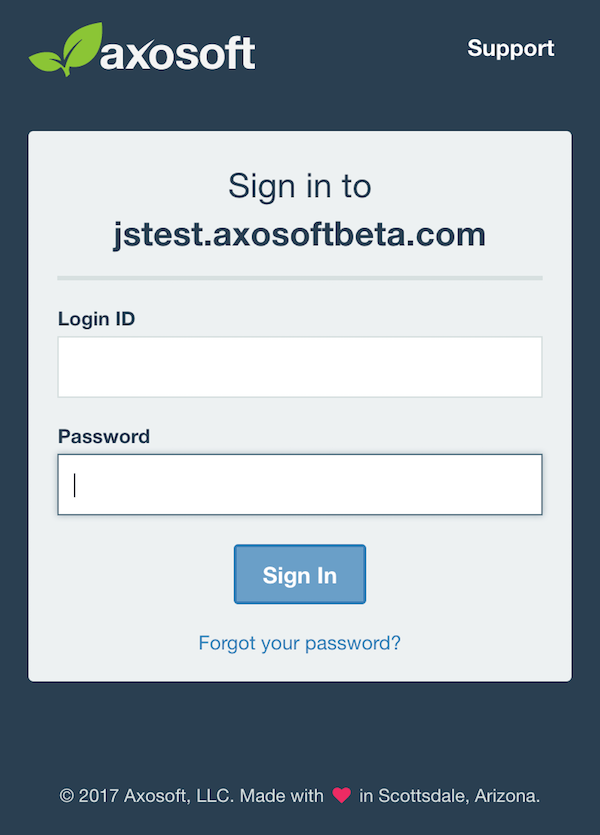 ---
Sprints Tab
Upon login, you will land in the Sprint tab. This will show you all active sprints or releases and include a few quick metrics:
Time Elapsed since start of sprint
Work Completed since start of sprint
Work remaining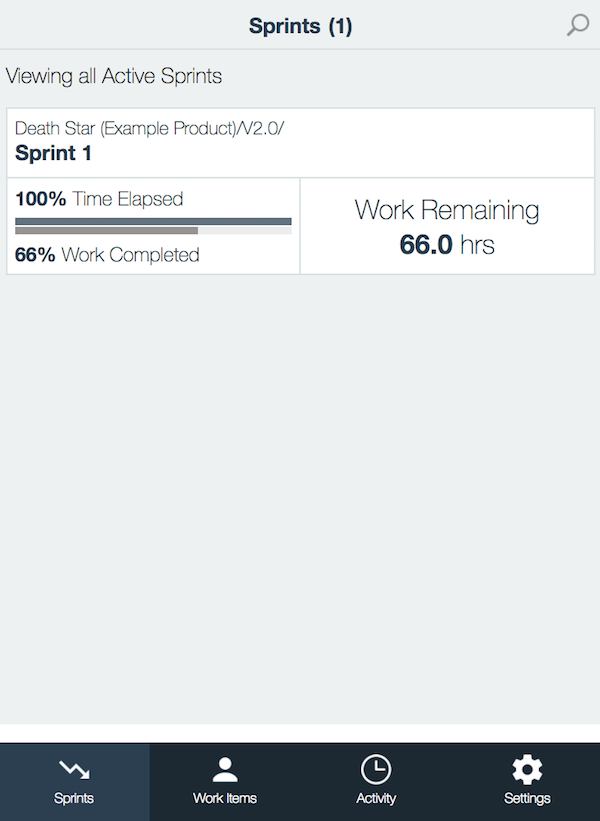 If you click on a sprint, you will jump to the sprint details view. This view includes a burndown chart, estimated completion date, work remainining and velocity. It will also show the work items assigned to this iteration.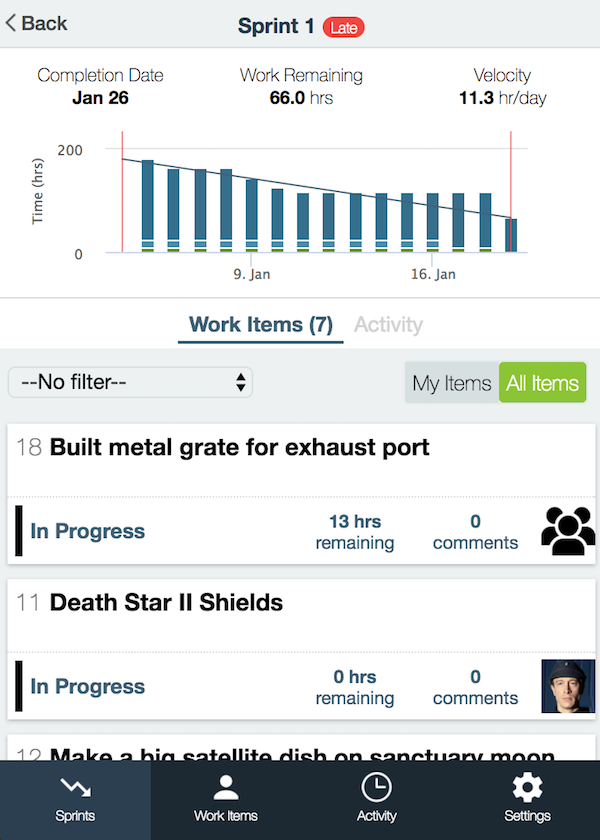 You can toggle between My Items or the All Items filter, or you can apply a filter of your own.
---
Editing Work Items
You may click on any work item to review the item details. The fields displayed here are governed by your project field template and you can quickly update workflow step from here: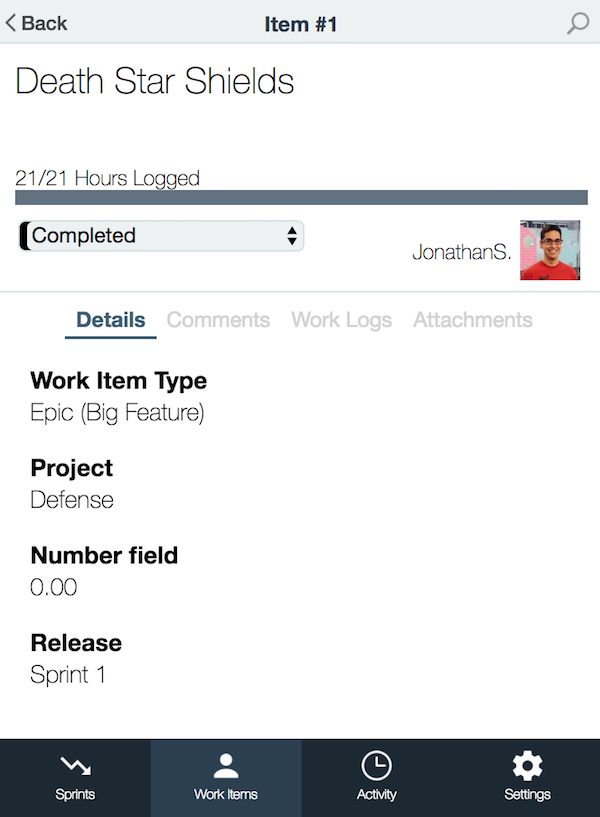 The Comments tab will show you any comments made by users for this item, and it is a great way to quickly add a comment of your own.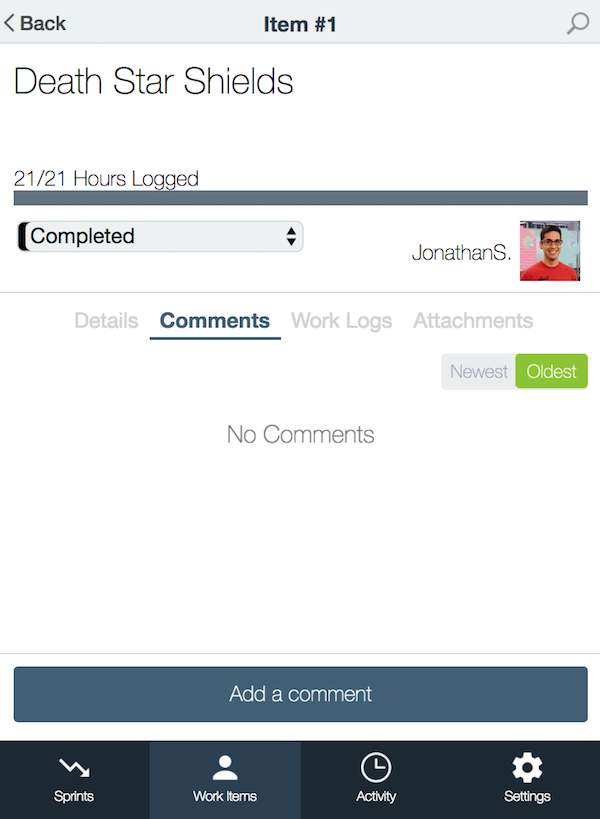 The beta also includes a Work Logs tab which displays any past work logs along with a quick shortcut to add a new work log: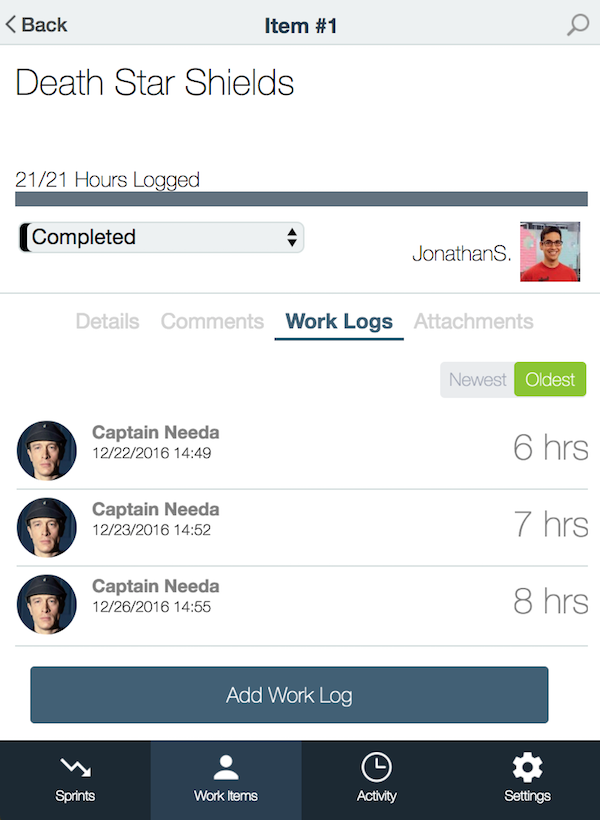 Lastly, you do have the option to review any attachements associated to the item. Click on the attachments to download them though do make sure your mobile device can handle the file type: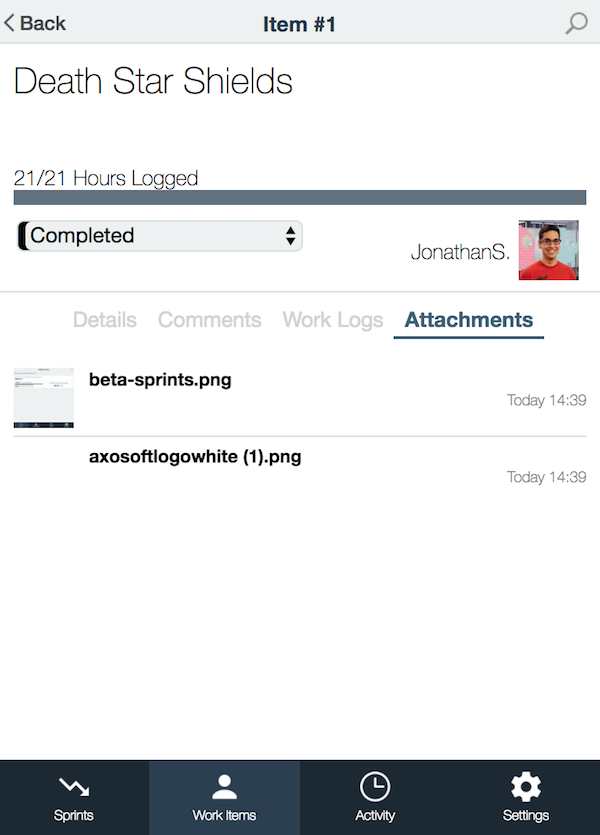 ---
Work Items Tab
The Work Items section will show you a list of work items but without the sprint filter. Apply other filters to only see the items you need: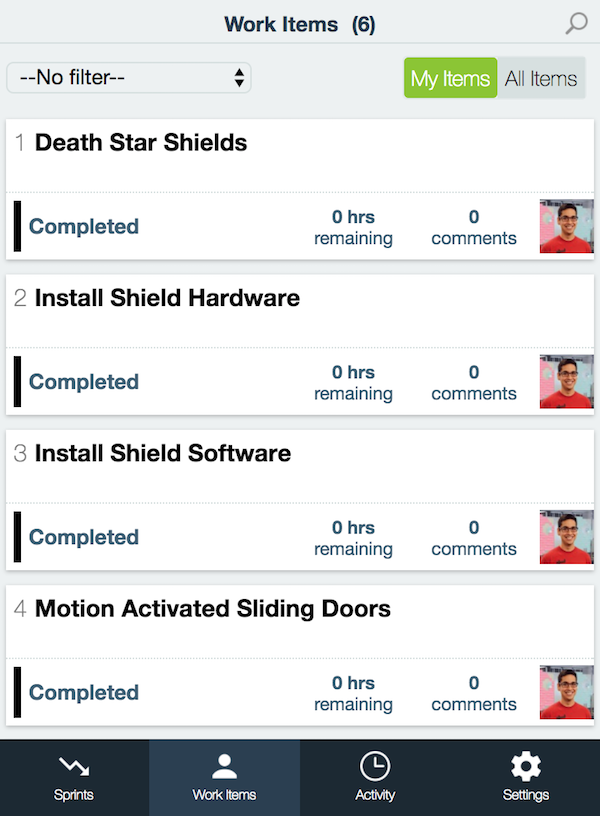 ---
Activity Tab
The Activity tab will you show you any work items that have been modified recently. The order is chronological and super helpful for finding an item you were just reviewing yesterday.
---
Settings Tab
From settings you may quickly contact support, navigate to the old mobile site, or sign out.