Work Log Template
The fields that are available when adding or editing a work log can be modified through the work logs field template.
To access and customize your work log field template, navigate to Tools Fields Field Templates and select Projects, Customers, Contacts, and Work logs.
---
Work logs field template
Work log fields such as Type or Description comprise what we call the Work Logs field template. This determines the layout of what you see when you create a work log.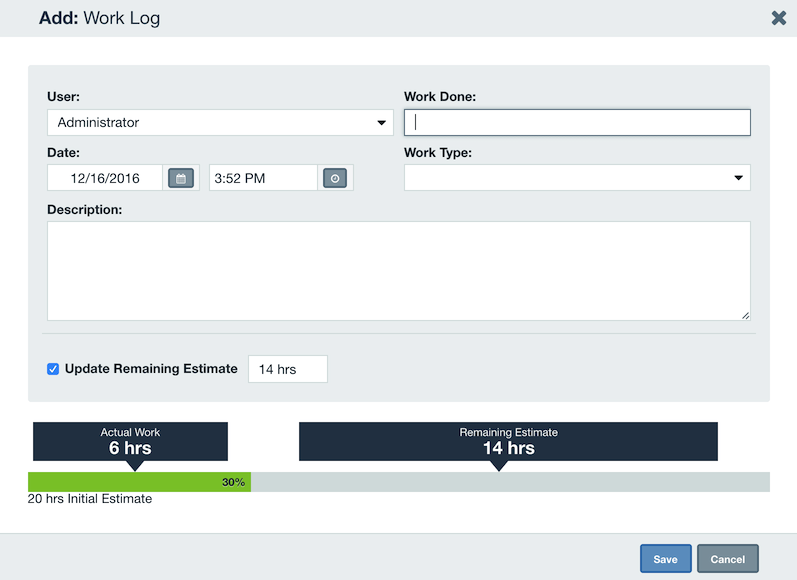 Once you select to edit the Work Logs template, you will be taken to the Field Template Editor. This is where you may create and layout custom fields, require fields, or set default fields for your work logs.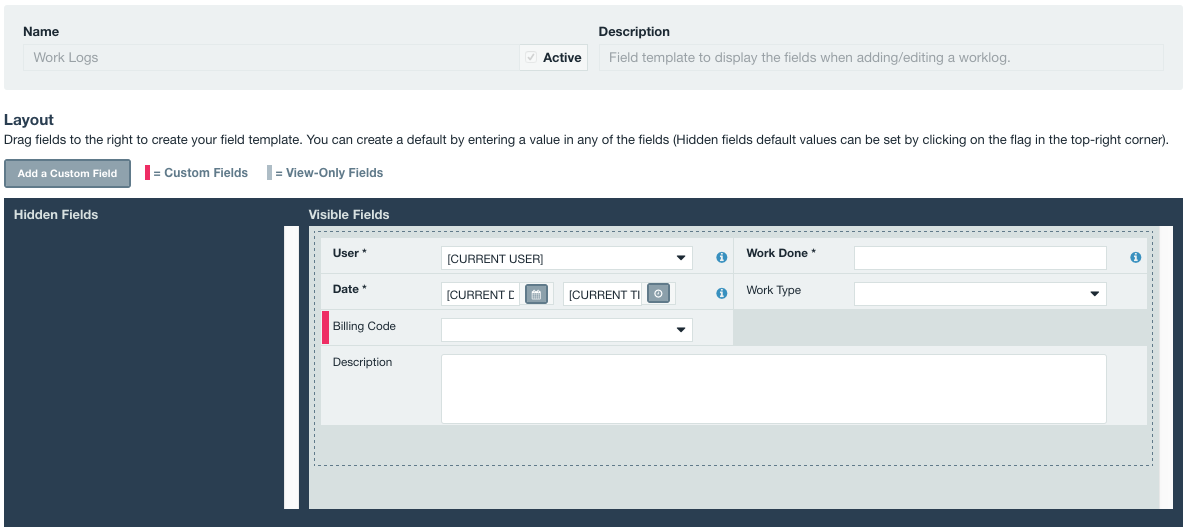 The Work Done, Date, and User associated with the work log entry are required fields which cannot be modified but they do accept default values.
For details about requiring fields, setting default values, creating custom fields or rearranging the field template, please reference our complete Fields & Field Templates section to learn more.