History
Axosoft keeps a history of all changes made to an item from the point it was created. These changes are tracked in the History pane in the Details Panel when an item is selected.
"Audit Trails" has been renamed to History.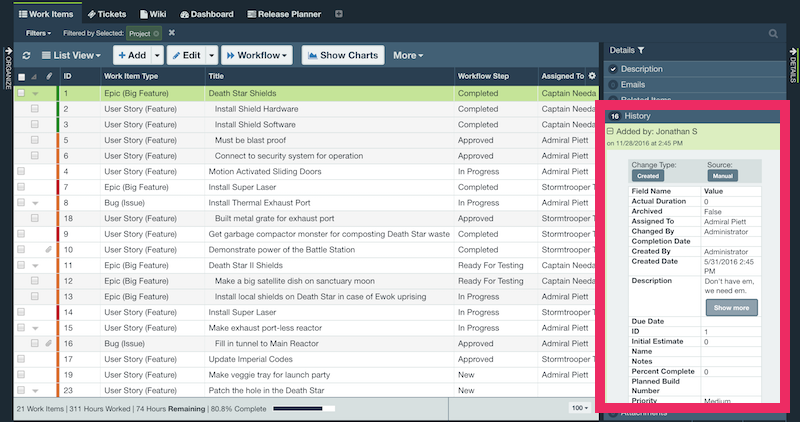 Double click each entry in the History pane to view details of the changes.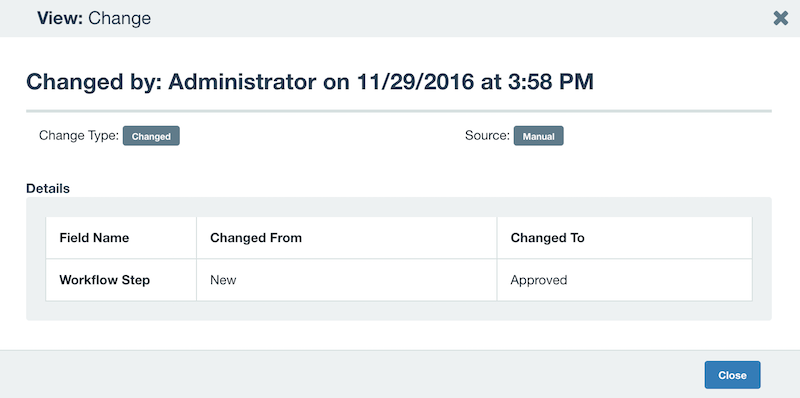 If you dock the History pane to the bottom of the workspace using the arrow button, you can view all changes in an easily readable list.

---
History workspace tab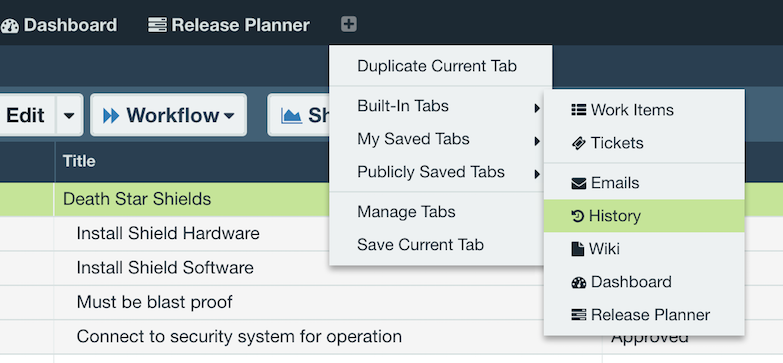 You can view changes made to all items in your Axosoft database as well as any items that have been deleted using the History workspace tab. If you do not have this tab available, you can click on the icon to the right of the workspace tabs and select History under the Built-in Tabs menu.
To view your item history only select My Item History under Publicly Saved Tabs.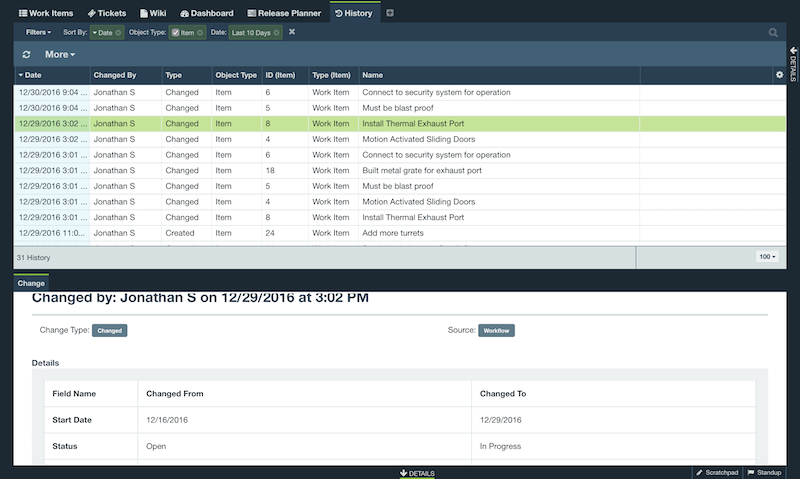 If the "History" tab is not shown as a tab option, ask your Axosoft administrator to enable it from Tools System Options.
Filtering History
You can filter history by item type, change type, date, or other fields. You can view the details on each change by double-clicking that item, or selecting the work log and clicking Associated Item in the workspace toolbar.
You can choose to enable multiple audit types by clicking the Filters dropdown button and selecting from the list options.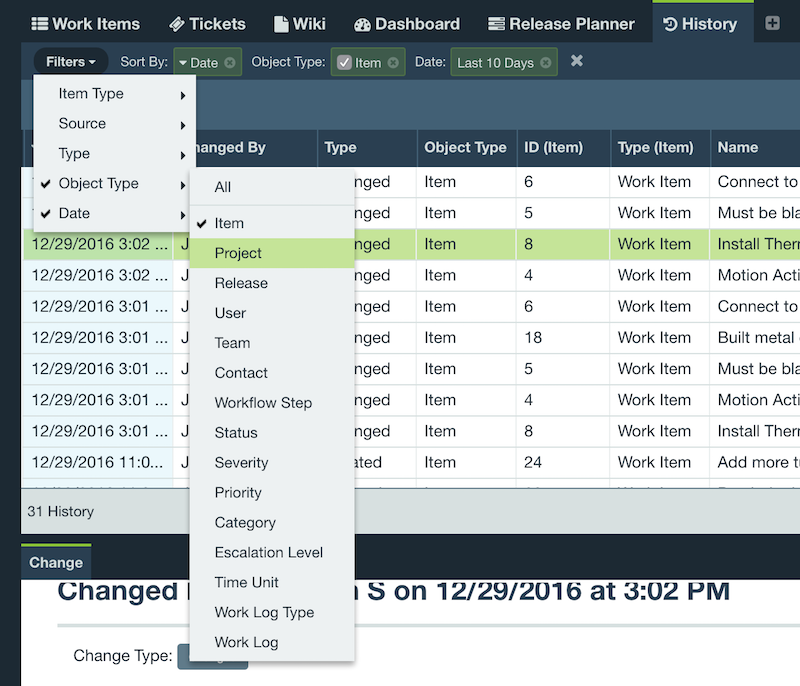 When viewing history, the range custom date range is between thirty days. If you attempt to surpass the thirty day limit you will be presented with a dialog requesting you reduce your requirements.

Searching History
Search is possible in the History tab by clicking the search icon in the upper right or by using the / keyboard shortcut.

Note: Search is limited to data found in the name field.