Managing Wiki Pages
The Axosoft Wiki allows you to build wiki pages for each of your project folders. Common use cases include building test cases, guides, policies, or documentation.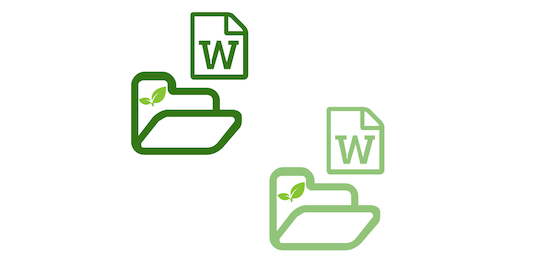 Wiki pages can link to other pages, store attachments, and get reverted to an earlier state. You can also link to a wiki page from any Axosoft item, in case you need to reference one of your pages.
---
Adding wiki pages
To create a new wiki page, press the Add button in the workspace toolbar when viewing the Wiki workspace tab. This pulls up the Add Wiki Page screen, where you can enter the title of the page, and enter the text below.
The standard Axosoft WYSIWYG toolbar is available—read Large Text Fields to learn more. If you check Default Page for this Project, this page will display when selecting this project in the Projects pane in the Organize Panel, and will also show as bold in the table of contents.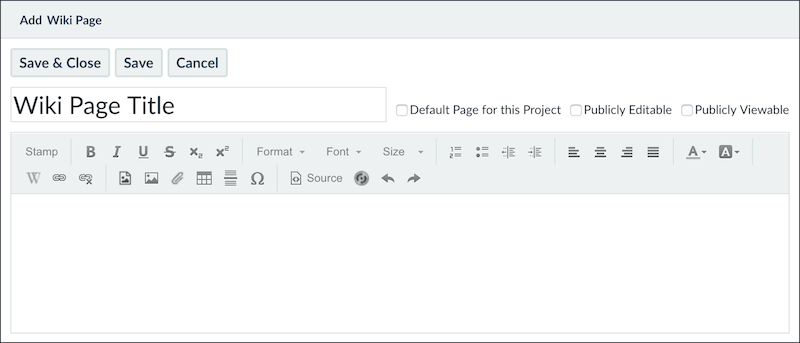 Tip: You can make a wiki page viewable to your Anonymous Portal security role to display to your Portal users before they even log in!
---
Wiki permissions for Axosoft users
Axosoft users will only be able to see wiki pages permitted by their security role. Wiki permissions are found under the Wiki Pages section of the Project Privileges tab of a user's security role. Users will also be restricted to the wiki pages of the selected projects checked on the right side.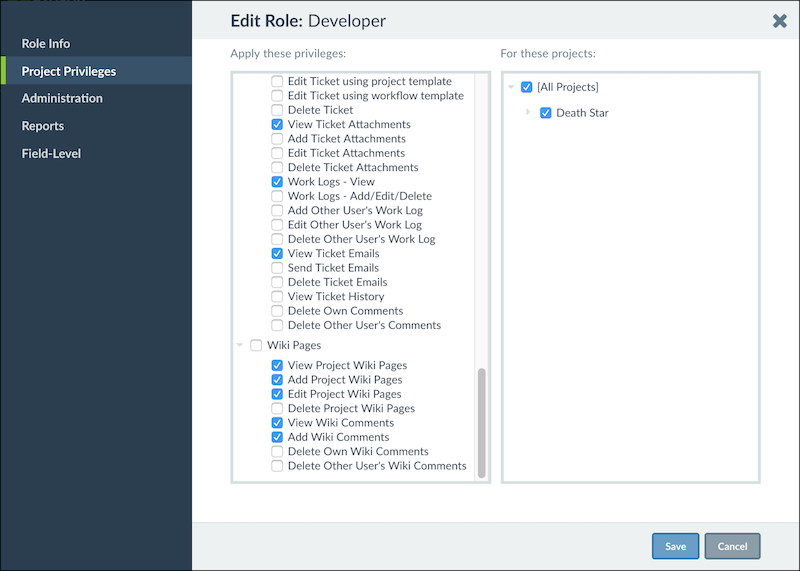 ---
Attaching files to wiki pages
Axosoft Wiki allows you to upload files to a wiki page by clicking the paperclip icon as shown below. Once you click this icon, you can then choose the files you wish to upload.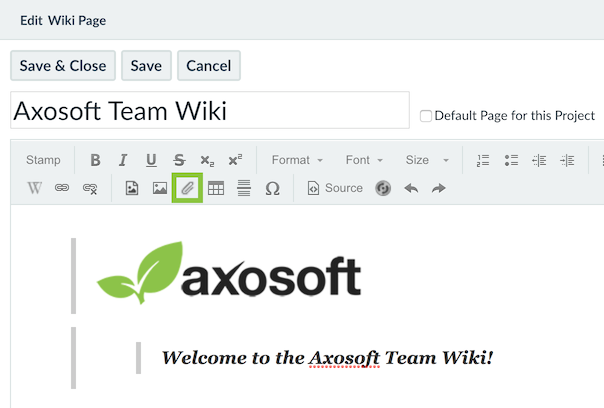 Your uploaded files will appear as links in the wiki page. Once you Save and Close the editor, these links will activate and any user who clicks an attachment link will download the file.
This functionality is also available for any large text field in an Axosoft item.