Toggl
Toggl is a time tracker built for speed and ease of use. If you have a Toggl account, then it is possible to start the Toggl timer from within your Axosoft items. Records created by the timer will then appear in your Toggl account; here is how to get started.
---
Toggl installation
Go to https://www.axosoft.com/integrations and click on the Toggl integration icon.
Look for Axosoft on Toggl's integration page and click it to download the Google Chrome extension.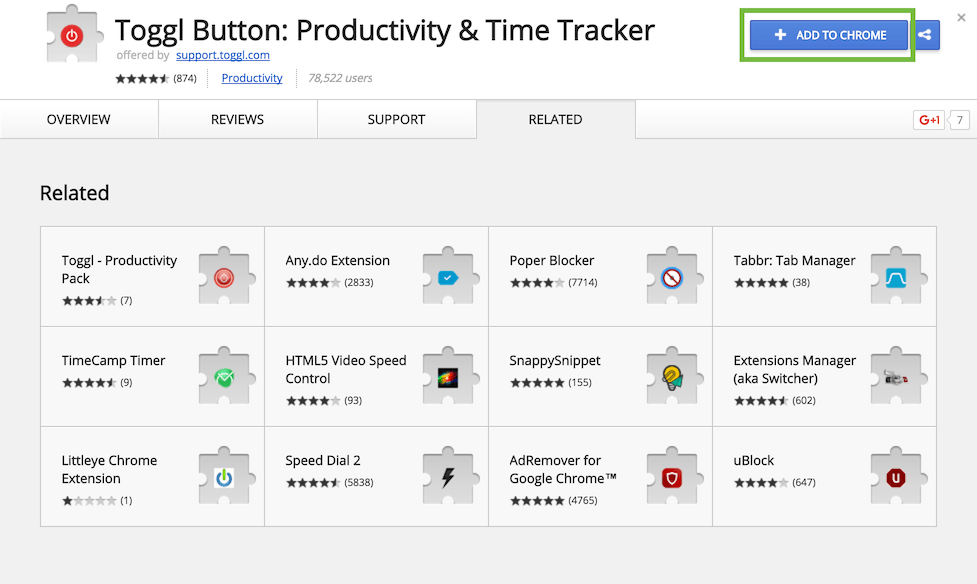 Once the extension is added, a pop window will ask you to configure the integration. Under URL permissions, enable axosoft.com.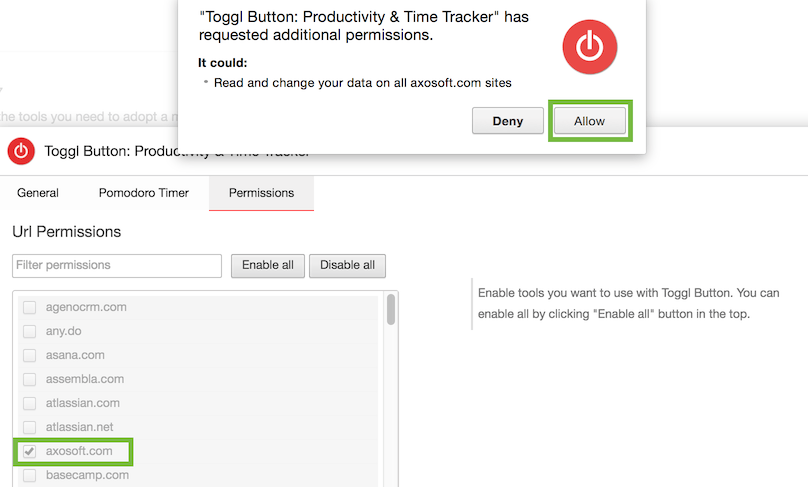 Under custom domain URL permissions, add your Axosoft account URL which will be in the format of example.axosoft.com. Then select Axosoft from the adjacent drop down menu.
You are now done configuring the Toggl Chrome extension.
When you log into your Axosoft account using Google Chrome, you will now see the Toggl timer in the upper right corner of any item you view or edit.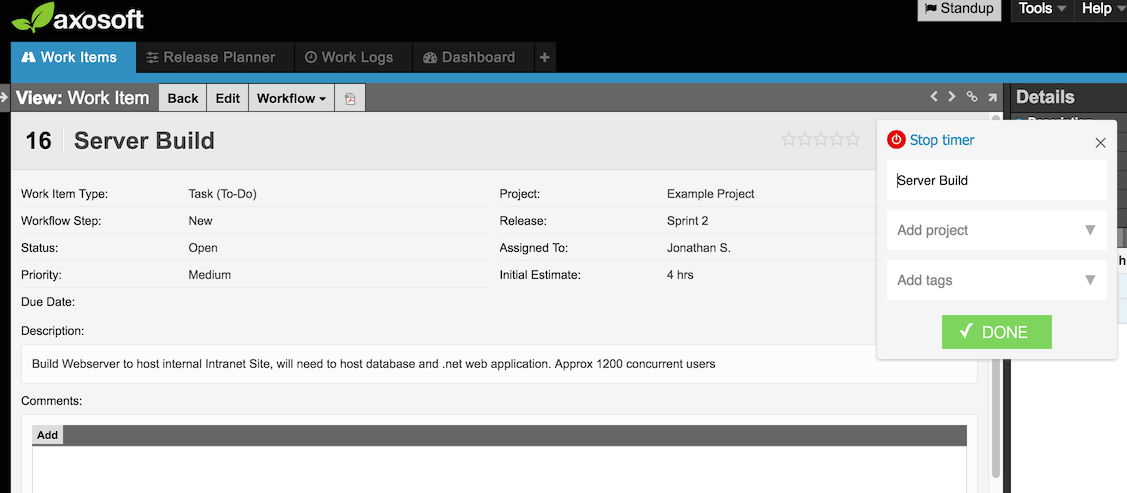 ---
Toggl and Zapier
If you have an active Zapier account, then it is possible to create Toggl time entry when a new Axosoft work log is created. Below is one suggested way to assemble this Zap.
From your Zapier account, select Make a Zap!
Under Choose a Trigger App select Axosoft:
Then we will select the trigger "New Work Log" and then save and continue.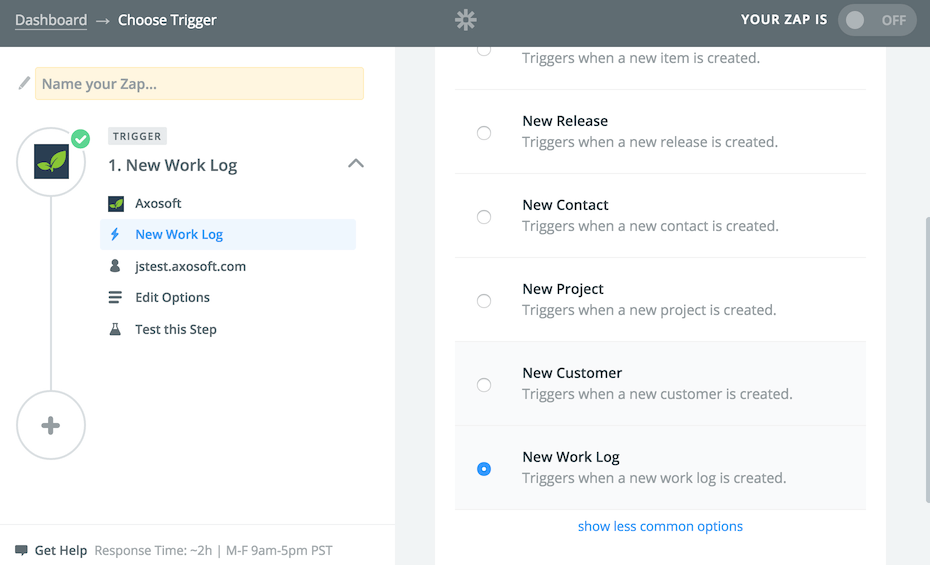 Select your Axosoft account or connect to your Axosoft account if you have not already. Be sure that your Axosoft API is enabled from your account when you navigate to Tools System Options API Settings. You will be prompted to set up optional default values for your work logs.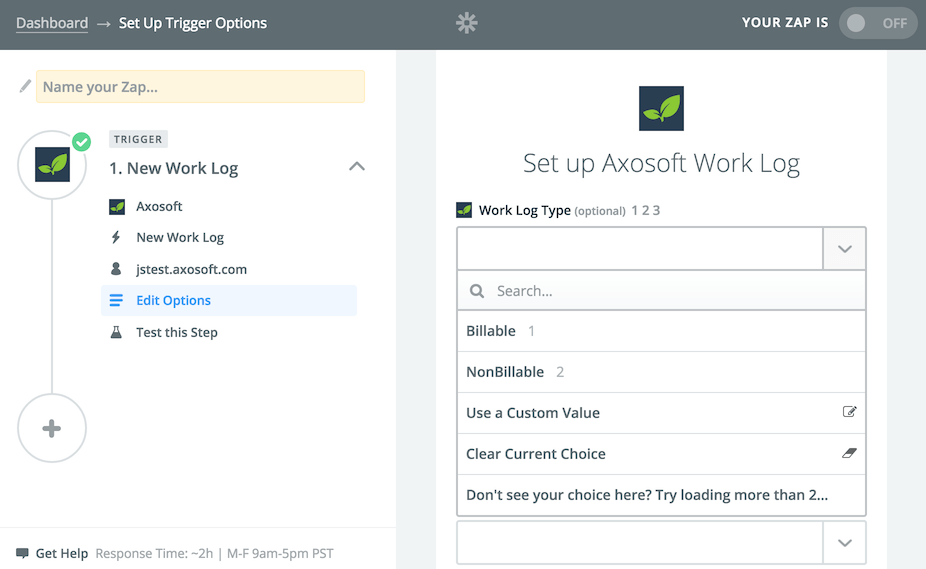 Once complete, continue onto the second portion of your Zap by searching and selecting Toggl.

Select the Toggl action Create a time entry.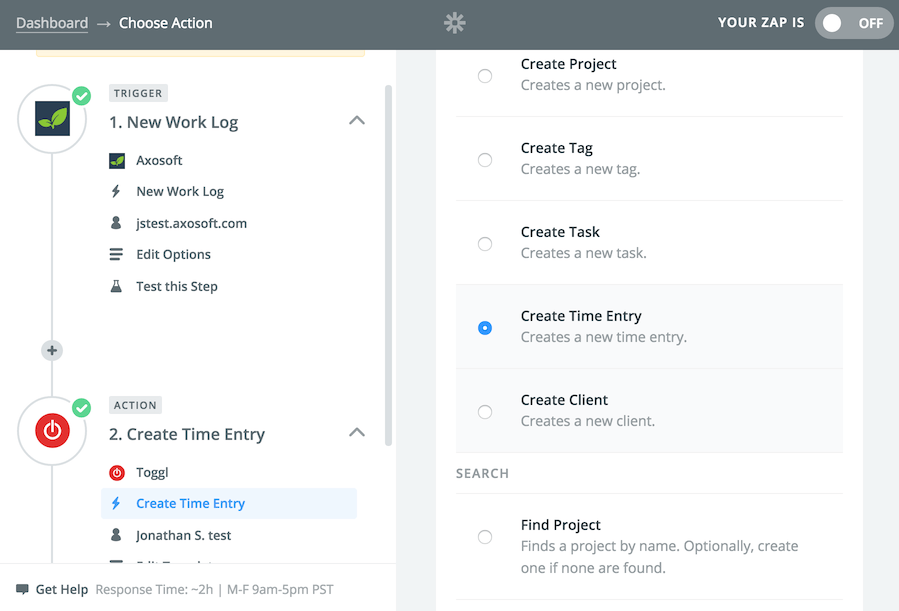 Connect to your Toggl account and then proceed to configuring the Toggl time entries that will be created based off your Axosoft work logs.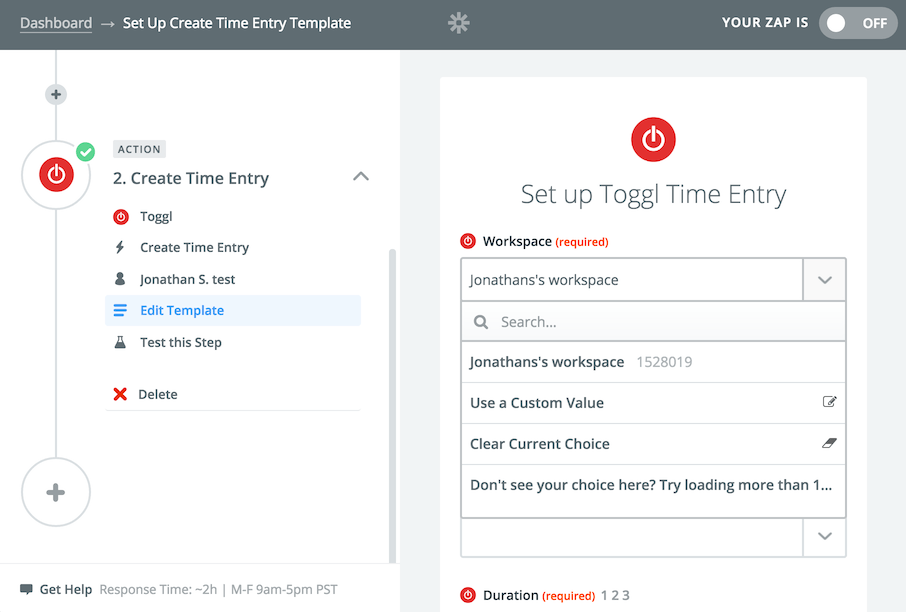 Once saved, you will have completed your Axosoft-Toggl Zap.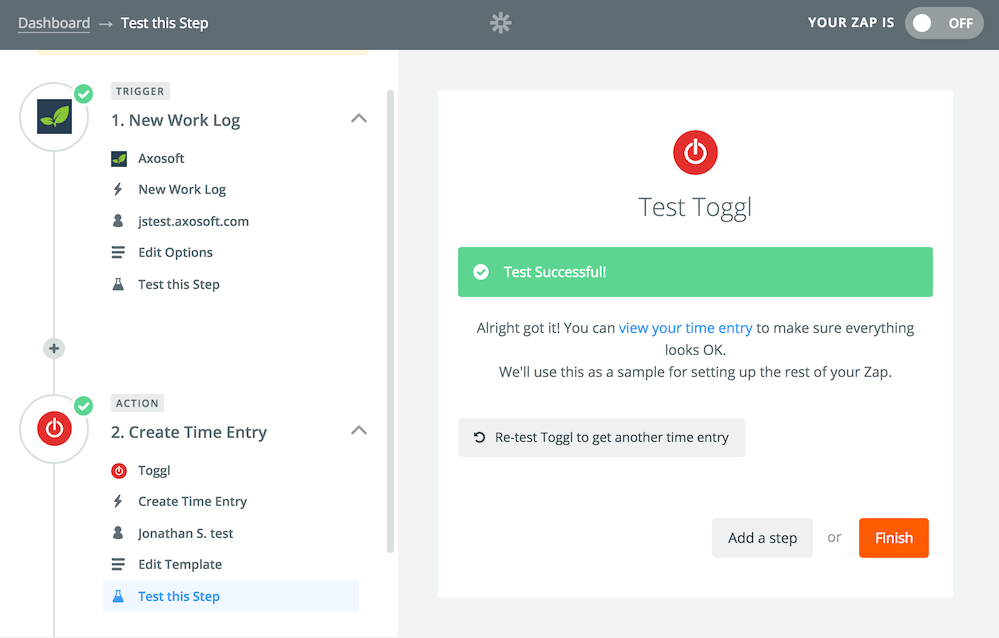 Other Zap combinations are certainly possible, however it will take exploration to determine whether Zapier supports your desired mapping of data.