Ranking Items
Stack ranking is a toggle option in List View that allows users to easily view and reorder items in a manual ranking order, perfect for the initial planning of your backlogs.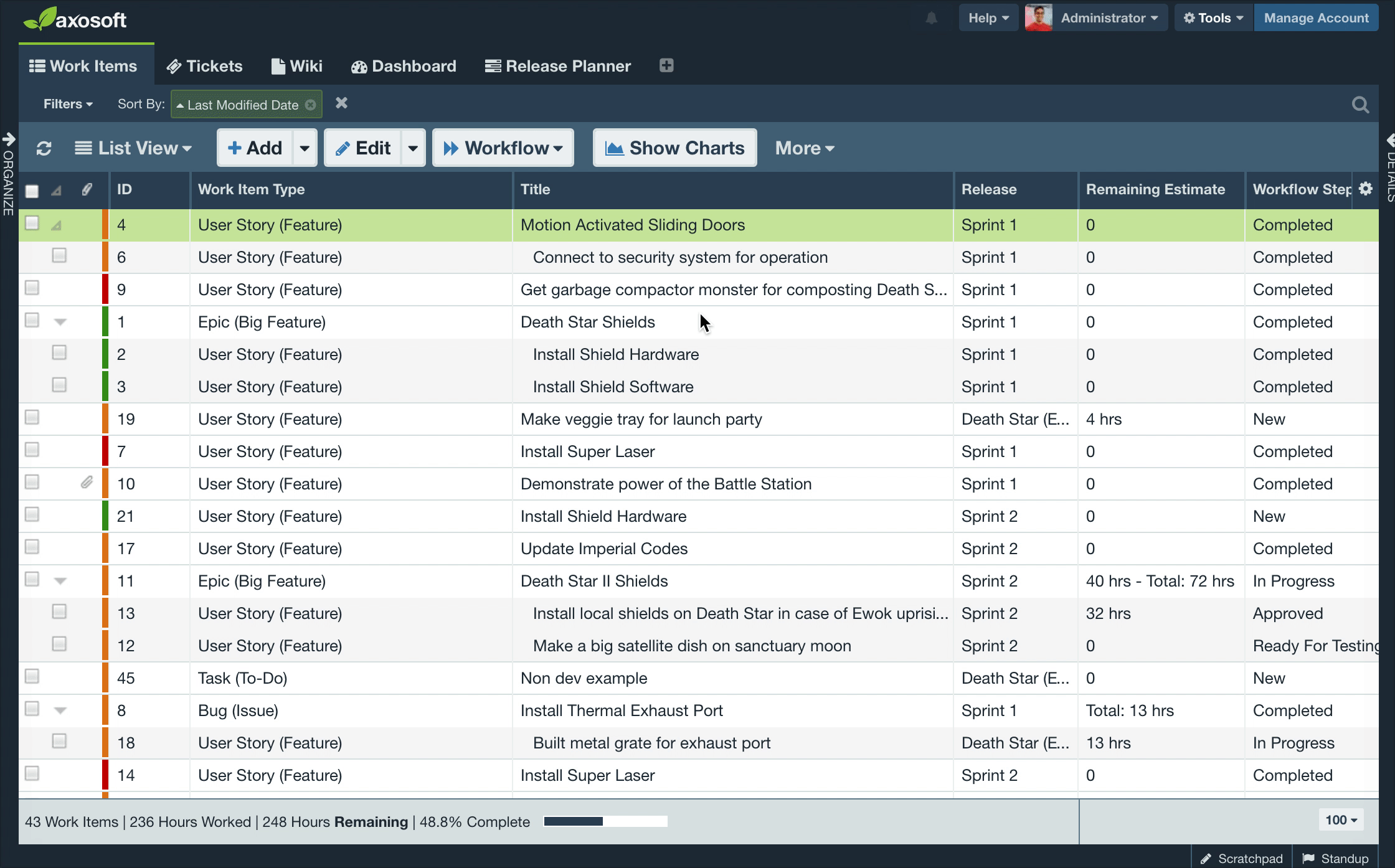 ---
Switching to Rank Mode
Rank View is the third option under the menu bar.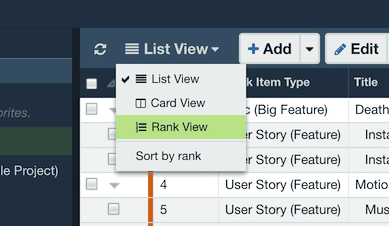 In order to have access to this option, the user must have the Manage Stack Rank Items security role privilege under Administration in Tools People Security Roles.
---
Ranking items
Items can be ranked by dragging and dropping them to the appropriate spot in the Ranked group. Subitems will always reside under their parents, but their visibility can be minimized.

---
Sort by rank
Items can be sorted using the order generated by rank view by clicking the Sort by rank option. When enabled this provides a sorted view of ranked items in List View or Card View.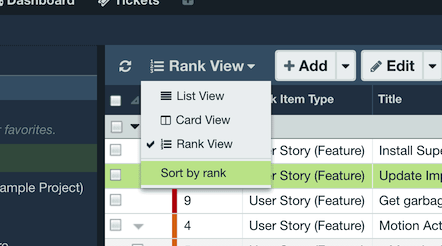 ---
Stack ranking shortcuts
Another option is to select the item you wish to move, and type M then T to move it to the top rank, or M then U to unrank it. Right-clicking and selecting Move to Top Rank, Move to Bottom Rank, or Unrank is also a fast way to rank items.