Updating Workflow
Workflow can be updated a number of ways in Axosoft. You can choose to use the workflow dropdown menu, Card View, item edits, and more. Read below to find your preference.
---
Workflow menu
Workflow can be easily updated from the Workflow drop down menu in the workspace toolbar. With an item selected, navigate to this menu to update the workflow step.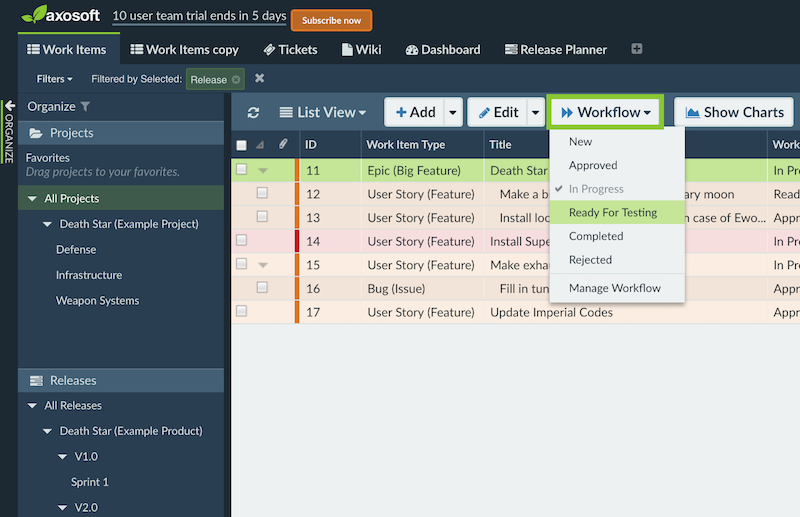 ---
Update workflow with Card View
Card View allows you to turn on workflow step columns for a given item type. To enable a workflow, navigate to the main tool bar and select your desired workflow from the Workflow Columns dropdown menu.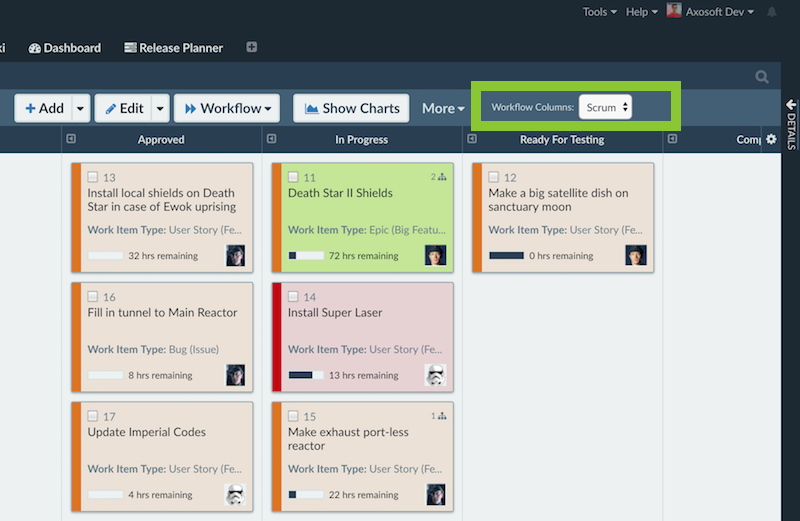 Once enabled, users will be free to drag and drop items to the target column to update the workflow step.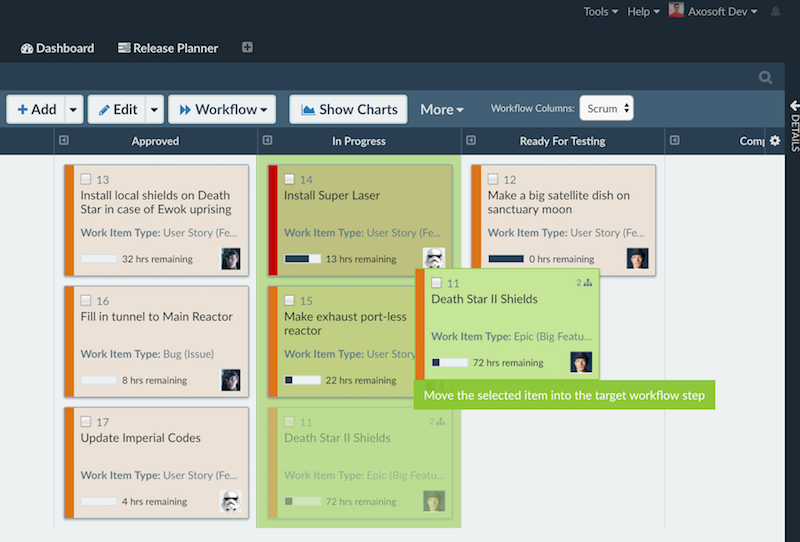 ---
Edit the workflow step directly
Workflow is a common field made available in field templates. Edit any item and you should be able to access and update the workflow step field. Keep in mind that that field template layout will be subject to change by your Axosoft administrator.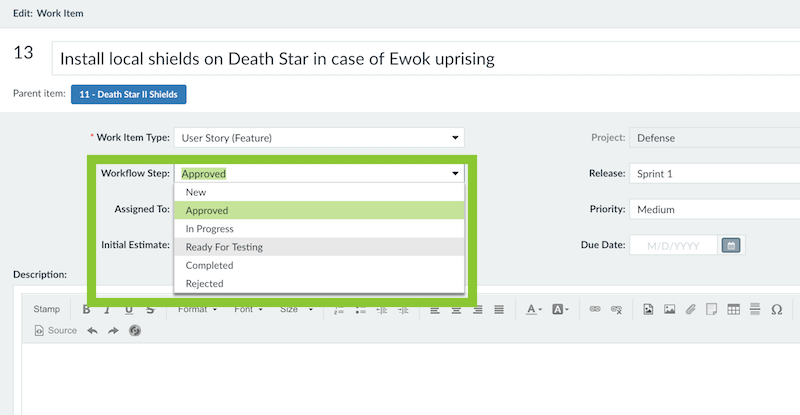 If you need to edit the workflow step inline, right click on the workflow step cell in List View to quickly update the field.

Notice: Customer Portal users will not be able to update the Workflow Step field. This permission is reserved for fully licensed Axosoft users, so if you need an individual to update a workflow step then consider adding an Axosoft user.